We're a month away from the launch of my new book
Light and Love
and so I thought I'd tell you about it. Also, I have a very special offer from my publisher. Anyway, here's my lovely new book...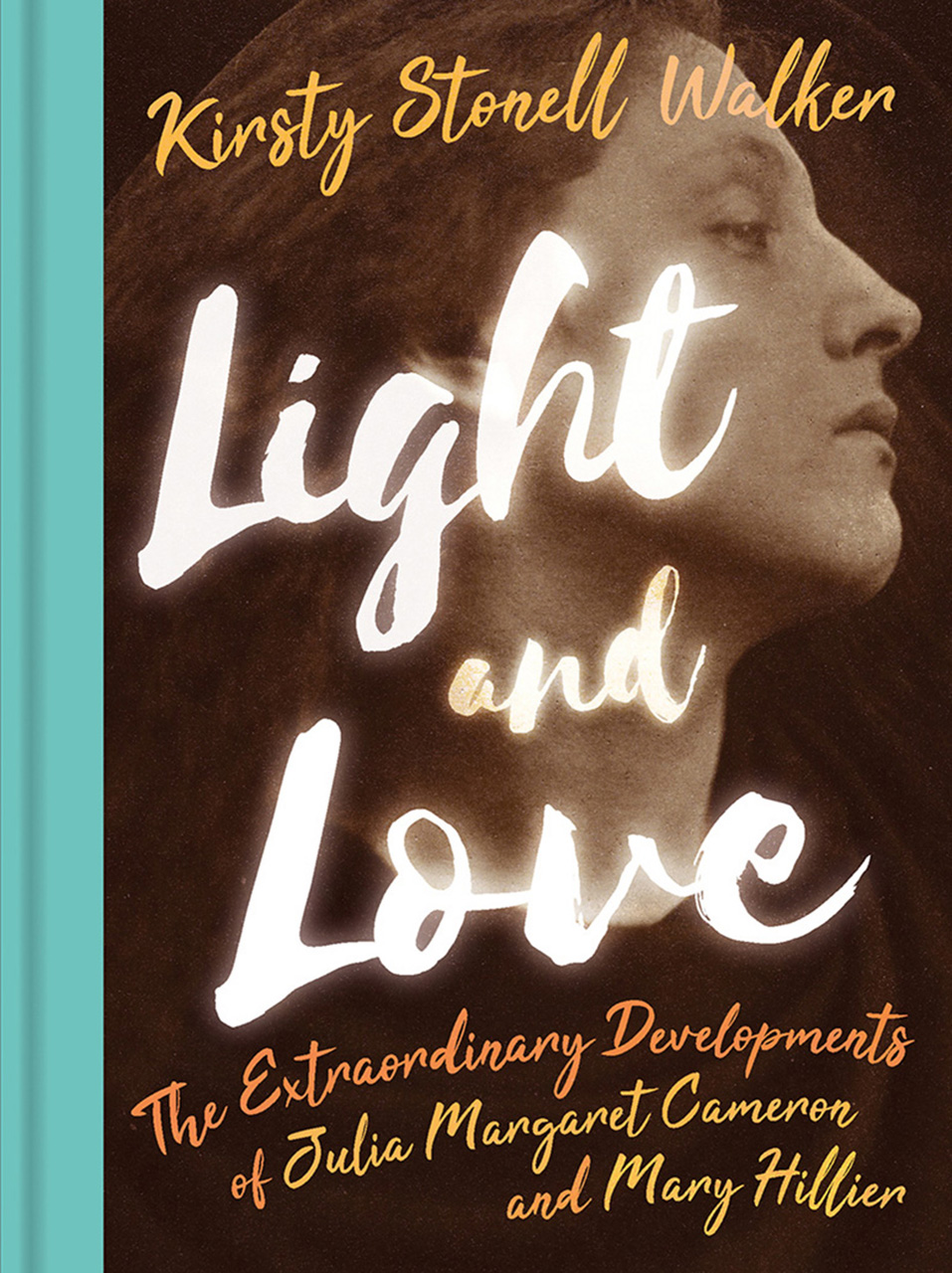 As you can see it's called Light and Love: The Extraordinary Developments of Julia Margaret Cameron and Mary Hillier and it is a biography of a relationship. I wanted to write something about both Mary and Julia for a few years now but when I started to write about them I realised what I wanted to explore was how each woman influenced and affected the other, and how the result of that relationship was the wonderful photographs by Julia of Mary. So, this is the journey of a friendship and how the relationship between two people can create extraordinary works of art.
Maud (1875) Julia Margaret Cameron

The book is in three parts, much like the stages of wet collodion photography. The first part of the book is like the preparation of the glass plate, and all the things that need to happen in order to be ready to create something amazing. I have written about Julia's journey towards becoming a photographer, her upbringing in India and travels to Africa and Europe. I find her choice of friends fascinating, how she purposefully befriends educated men who helped her become more than just a colonial wife and hostess. Julia's path goes far beyond what is expected of her and is inspiring. I love how people found her baffling, adorable, infuriating and overwhelming in equal measures. She is also a woman who does not hide her emotions, especially about those she loves. In an era when women were meant to keep everything in check, her flurries of love and enthusiasm are astonishing and touching.
Mary of Bethany (1865) Julia Margaret Cameron

Part two reflects the taking of the image, the patience and chance at play in capturing a picture on your glass plate. In this part, Mary and Julia begin their journey in photography. Through Mary, Julia was able to find her ideal and express her notions of beauty, piety and harmony. Through Julia, Mary was able to learn the science of photography and become a celebrity who met princes and poets. The relationship between one woman who had travelled the world and the other, over thirty years younger, who had only known one rural village, brings the most incredible images that still move and electrify us today. This duality appears in memoirs of their contemporaries and I was surprised to read accounts that talk not only of Julia but of her muse and the strange thrill of seeing this 'angel' serving up the dinner at Dimbola Lodge.
Study after the Elgin Marbles (1867) Julia Margaret Cameron

Part three follows Mary after the departure of Julia to Ceylon. How does a former muse deal with life after the departure of the artist they inspired? I have often wondered about the lives of the models I research. It's hard to think how much the process of art changes your expectations of life, and how the existence of the immortal 'you' changes how others act around you. Also, I have written about Mary's family, her children and her expectations for them which I believe were changed by her experiences at Dimbola. Whether or not she got her wishes, you'll have to read to find out.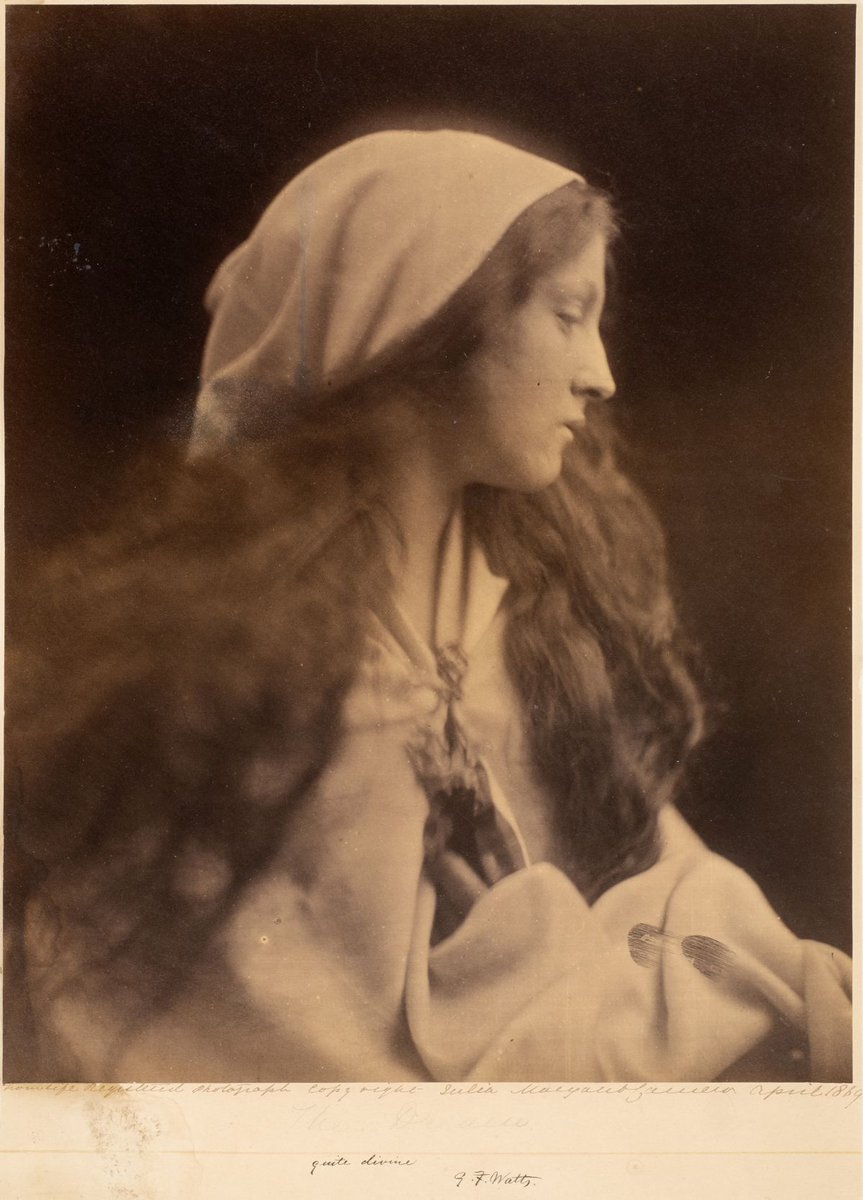 The Dream (1869) Julia Margaret Cameron

This book is the result of many years of research, archives, meeting people, looking at photographs, taking photographs, breathing in chemicals and reading more books than I can remember. It's also been an exploration of what relationships mean to us, what they bring in terms of inspiration, both in life and art. If lockdown has taught me anything, it is that relationships with people that inspire you are vital to existence. I can't wait for you to read my new book and discover this remarkable relationship for yourselves. To that end, the smashing people at Unicorn have a special offer for you. If you preorder Light and Love with them from now until 9 September you can have a signed copy for an extra-special price...
Everyone deserves a bit of light and a whole lot of love right now, so visit
Unicorn
and use the code 'LIGHT' to get it for a tenner.
Thanks as always go to the wonderful team at Unicorn for making this such a beautiful book and I look forward sharing it with you.